Twenty one fully automated band saws of various sizes and capacities are capable of one offs or multi-batch cutting of up to 1200mm wide sections, down to the smallest bar products – both square cut and mitre.
Our combination 'drill/saw' lines provide three more structural saws if required. This allows us to offer:
Competitive Processing
Accurate Cutting
Bar Marking
Shorter Lead Times
Whether its multiple batch work, one offs or large structural sections and bars, we have an excellent reputation for cutting, painting and drilling material accurately and quickly.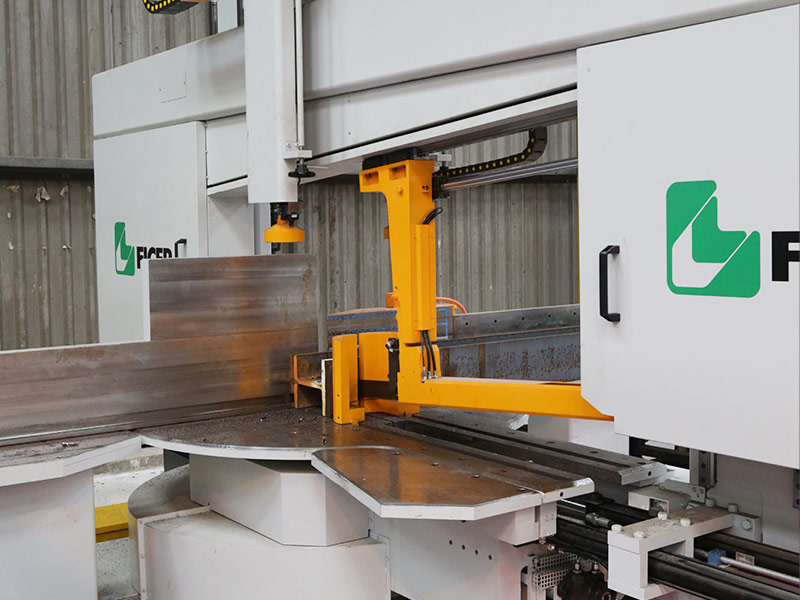 VIEW OUR STOCK AND PROCESSING CATALOGUE