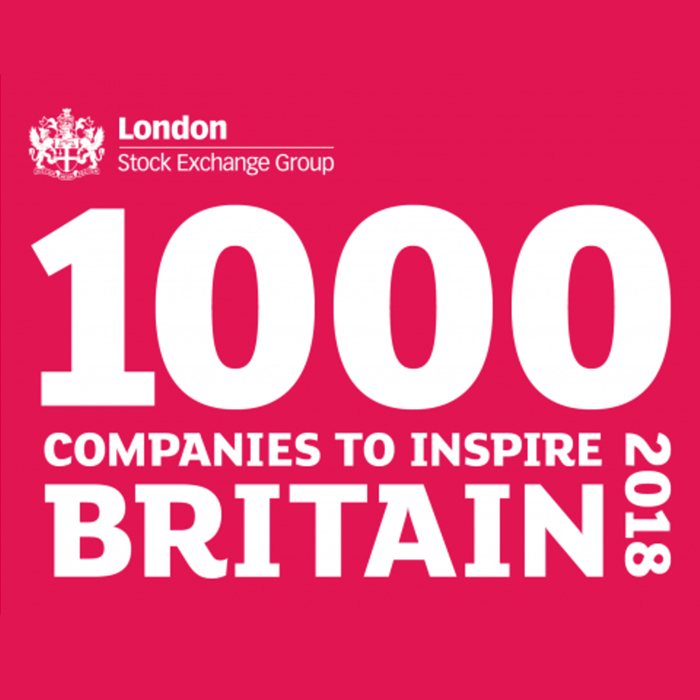 AJN identified in LSE's 'Companies to Inspire Britain' report
National steel stockholding company, AJN Steelstock Ltd, which has sites in Newmarket, Suffolk and Henstridge, Somerset, has been identified as one of London Stock Exchange Group's 1,000 Companies to Inspire Britain.
The report is a celebration of the UK's fastest-growing and most dynamic small and medium sized businesses across the UK. To be included in the report, companies needed to show consistent revenue growth over a minimum of three years, significantly outperforming their industry peers.
The result is a unique and varied list of the UK's most dynamic companies and demonstrates that the UK has a diverse economy with companies representing over 40 sectors from across every region in the UK.
Nikhil Rathi, CEO, London Stock Exchange Plc, comments, "We warmly congratulate all of the companies identified in this year's '1,000 Companies to Inspire Britain' report. Five years on, the report continues to demonstrate the strength and diversity of British businesses across the country.
"These dynamic companies are the backbone of our economy, playing an important role in the UK's ability to innovate, export and grow."
AJN Steelstock now employs 350 people across its two sites, and is currently recruiting a further 22 new members of staff to meet continued growth and expansion. Investment in new plant and vehicles over the last five years has reached close to £15 million with just under £1.5 million being invested last year.
The company has seen demand for its steel increase month on month, year on year for the last sixteen years. In the last financial year (2017-2018), AJN Steelstock, sold close to 165,000 tonnes of steel with a turnover for the same period of £118 million – up £26 million on the previous year. This trend is expected to continue in to the 2018/19 financial year.