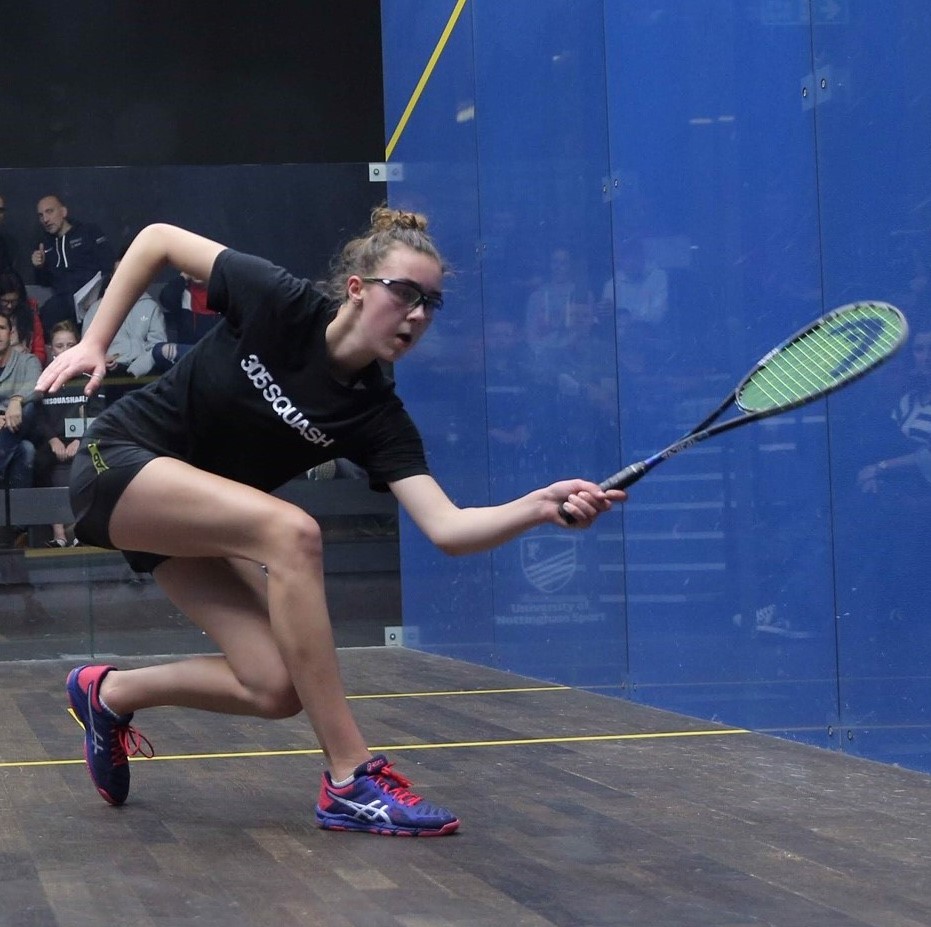 AJN's squash sensation sets her sights on the ultimate prize
Since we last wrote about Emma Bartley – the amazingly talented young squash player – she has continued her relentless rise to the top of her fiercely competitive sport.
Emma, who is coached by former professional player, Lauren Selby, and supported and sponsored by AJN Steelstock, has become one of the youngest members of the PSA, the Professional Squash Association, and taken an essential step in her quest to become world number one and achieve squash immortality.
Membership of the PSA means that 15 year old Emma can now play on the professional circuit anywhere in the world either as an individual or member of a team.
This is a major step forward for Emma who, after just a few games, is astonishingly ranked inside the top 300 players in the world.
Having first picked up a squash racket at the tender age of three, Emma has notched up an astonishing array of squash titles including the Eastern Region Squash Championship at every level – Under 11, Under 13, Under 15 and Under 17, as well as becoming the Under 11 National Champion.
Shortly after our original story about Emma, she clinched gold for England in the Euro Team Championships held in Ireland where Emma's team beat Holland. It was a nerve shredding game as it was Emma's match that decided the outcome.
She was also ranked Number One in the country in the Under 11 and Under 13 categories and went on to rank Number Two in the Under 15 category.
Emma's drive and ambition seemingly have no limits. When she isn't putting time into her GCSEs, Emma has a punishing training regime which includes a daily training session, regular training with the England squad in Manchester or Nottingham as well as competing in a slew of matches all over the country. She also has strength and conditioning sessions as well as yoga exercises week in and week out.
When asked what her ultimate ambition is, she simply says: 'World champion'.
We don't doubt that!